Information
About Us
Micro-Lite operates an open-pit mine northwest of Buffalo, Kansas to extract an igneous rock called lamproite. Lamproite was first discovered in 1877, and subsequent research over the years showed that it was brought to the surface as part of an ancient volcanic eruption.
Lamproite
At the mine site the rock is crushed and kiln dried and the product is trucked to the plant at the west edge of Buffalo, where it is screened, sized and weighed for either bagged or bulk use. In October, 1961, the present company was founded to explore uses for the lamproite. Extensive research at agricultural universities showed that the crushed rock contained minerals that are useful as a mineral supplement to animal feed. Soon Micro-Lite became established as a mineral feed ingredient supplier to the feed industry and also as a magnesium fertilizer in lawn and garden applications. At this time, Micro-Lite markets three products: XFine, Standard and Granular to about twenty-five states, and continues to explore the possibilities of new applications.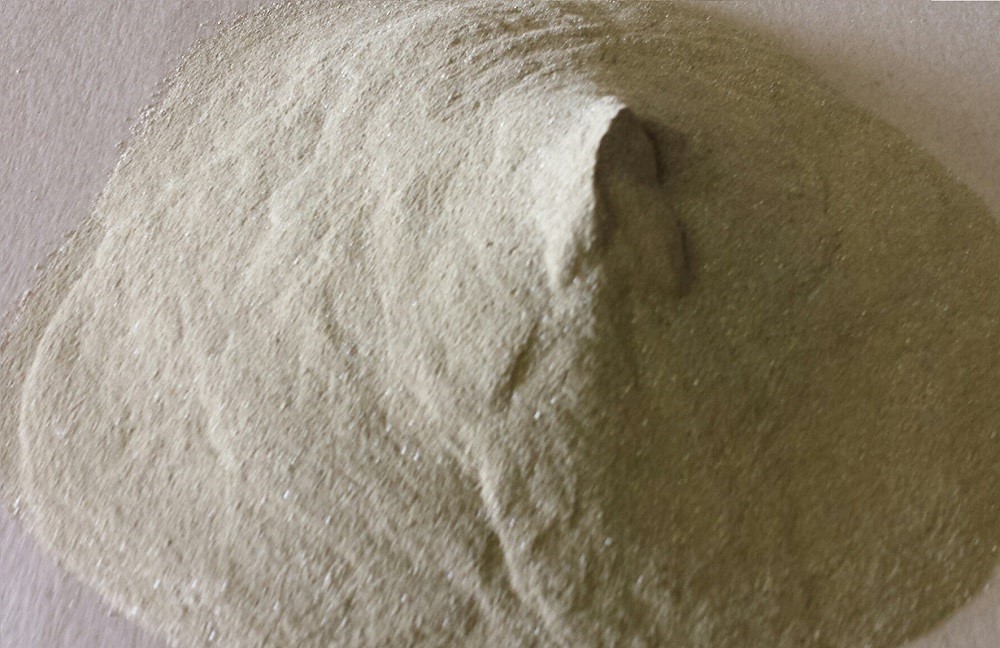 XFine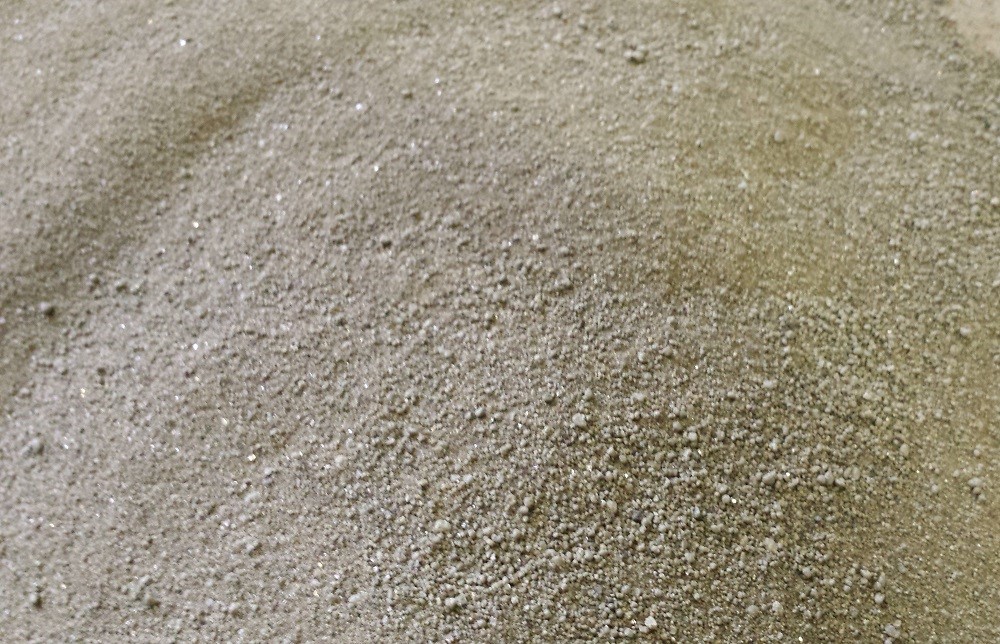 Standard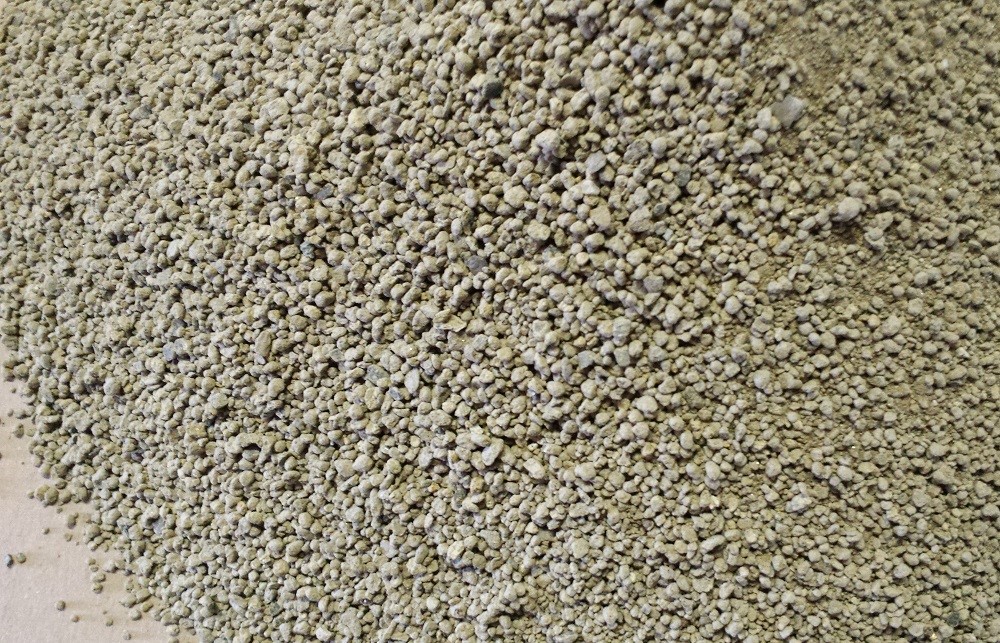 Granular
Mineralogy
Lamproite is a basic rock having a relatively simple mineralogy consisting of the minerals altered olivine and phlogopite mica set in a very fine-grained groundmass consisting of clays and carbonate minerals. The chemical composition of the minerals is responsible for the high magnesium and potassium content of the rock. The processed lamproite is not considered hazardous or toxic in normal use due to the absence of metallic or sulfide minerals. The rock is virtually insoluble, odorless, will not burn or support combustion and does not present an explosion hazard. Magnesium-mica also has the benefit of not molding in moist atmospheric conditions or having an expiration date.
During the 1990's extensive research was carried out to determine the nature of the deposit. These studies showed the volcanic association of the lamproite, the size of the deposit, as well as the mineralogical and chemical characteristics of the rock.