Uses & Benefits
Magnesium-Mica is a low cost feed ingredient that has several specific benefits. It is a nutritional carrier with low calcium levels for diluting drug premixes and basemixes. It is exceptional in binding blocks, cubes, tubs, and pelleted feed rations. In addition, it is highly sought after as a flow agent in feed and feed additives.
Magnesium-Mica has been used effectively as a binding and pelleting agent in various types of livestock mineral, poultry feed, and deer supplements for years. By holding and transferring moisture, excess fats and oils, its binding effect is useful in pellets, cubes and blocks. It is especially useful in feeds, pellets and cubes that use high amounts of urea, molasses or dry distiller's grains.
Its natural lubricity lowers utility costs by reducing friction heat at the die and rolls, extending the die life and producing more tons per hour through the pellet mill.
Since it is not affected by atmospheric conditions a more physically consistent pellet is produced that has less cracking, less fines, less bin bridging and longer pellet life. Its low cost encourages a higher use level which, in turn, will produce better quality pellets and cubes.
Additionally, magnesium-mica is ORMI listed as an organic product, and may be used as an additive in certified organic production or food processing according to the USDA National Organic program rule.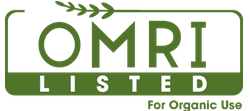 Use Cases
Product Application:
| | |
| --- | --- |
| Product | Percentage |
| Cubes and Pellets | 2.5 – 5% |
| Complete Feeds | 2.5 – 5% |
| Blocks All Natural | 5.0 – 10% |
| Blocks Urea | 5.0 – 20% |
| Mineral Mixes | 2.5 – 50% |
| Urea and Molasses Feeds | 5.0 – 10% |
| Poultry Feed | .0025-.007% |
| Dry Distillers Feeds and Cubes | 5.0 – 10% |